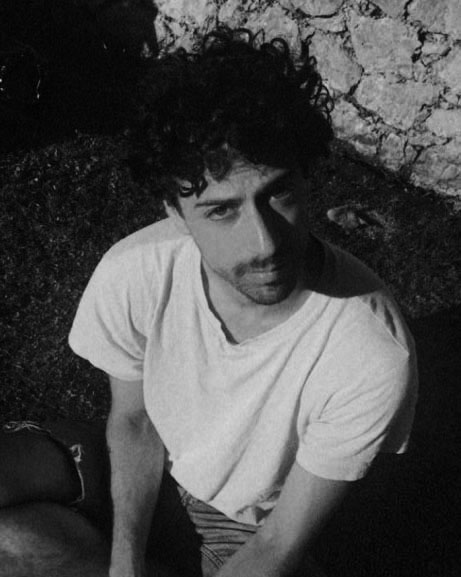 Freelance designer from Barcelona (1995).
My work embraces different fields of design, mainly from

product design

and art direction to

graphic design

or

research

.

Within my creative practice, I like to use design as a medium to empower and trigger debate in the form of objects, artifacts or stories. I believe design has a key responsibility to communicate, to instill harmony, to evoke.
Experience

2023 Senior spatial designer at
Lateral Thinking
(Barcelona, ES)
2021-23 Design assistant at
Marc Morro Studio
(Barcelona, ES)
2022 Furniture & interior design with
This is Odd
for Levi's (Barcelona, ES)
2022 Set design assistant to
Hella Keck
for Loewe FW22 campaign (Barcelona, ES)
2022 Designer & art director at
¡Poti-Poti! Magazine
(Barcelona, ES)
2021 Set design assistant with
Banzai Turba
&
Kiwi Bravo
for Simon (Barcelona, ES)
2020 Art assistant at
Atelier Ramos
(Barcelona, ES)
2019 Apprenticeship for 'Aging Matter' at Adidas Maker Lab (Herzogenaurach, DE)
2018 Head of studies assistant at Elisava (Barcelona, ES)
2018 Internship at
Formafantasma
(Amsterdam, NL)
Education

2022 Documentary/author photography course at
El Observatorio
(Barcelona, ES)
2021 Scholarship for
IN Residence's
workshop #14 Truth Tellers
(Lisbon, PT)
2020 Design bachelor's degree from
Elisava
(Barcelona, ES)
2020 Industrial Design Engineering bachelor's degree from
Elisava
(Barcelona, ES)
Exhibitions
2022 495m² – El Observatorio, Nau Bostik (Barcelona, ES)
2019 Elisava Circular – Aging Matter,
MakerFaire
(Barcelona, ES)
2017 'Kadin & Adam' with Denizay Apusoglu, Tartaix (Paris, FR)
Talks

2022 ¡Poti-Poti! #NÚM3, Jardí ucraïnès (Barcelona, ES)
2021 ¡Poti-Poti! #NÚM2 'Editorial, cultural & collaborative projects', Can Batlló (Barcelona, ES)
2021 'Inspiring Talks'
¡Poti-Poti! Magazine
,
StartUB
(Barcelona, ES)
2020 ¡Poti-Poti! #NÚM1 'How to make a magazine from scratch', Can Batlló (Barcelona, ES)
2019 'How Design Can Boost Circular Economy',
MakerFaire
(Barcelona, ES)
Awards & features

2023 SESSÙN CRAFT PRIZE – 2nd prize w Bianca Streich
2022
Si t'hi fixes, no volen gaire
– El Observatorio
2018
Temes de Disseny #34
for D2GO